Witchcraft in the Church
Most of us would never associate witchcraft and the church. However, in this series you will see that Witchcraft is not trying to get into the church, it is already here. There are no flying monkeys and crystal balls. There are no pointed hats and occult practices. However, the same devil that is behind those things is behind witchcraft in the church, home and nation. This series will address all three areas.
Prison Break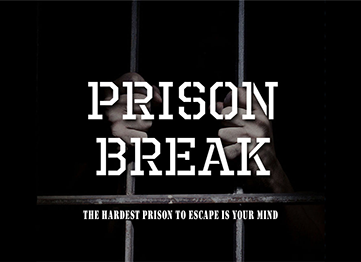 In this five-part series, Pastor Mark Livingston Sr. uses the Word of God, music and dance to demonstrate how some of the chains that bind us are only in our head and the hardest prison to escape can be our own minds.
Seasons in Our Father's Vineyard
In this four-part series, Pastor Paul Thompson explains why we must go through all of the seasons before we can celebrate the harvest, how God moves in each stage, and why each season is necessary for us to produce the best fruit.
Confused
In this sermon series, we address issues of confusion. We specifically address where confusion comes from. How to eliminate self-inflicted confusion. How to deal with spiritual battles of confusion and many others. These messages apply to relationships and all aspects of the human life.
© New Image Church • 311 Anderson Hwy. Easley SC 29642 • 864-855-6058