Jacqueline Graham, Administrator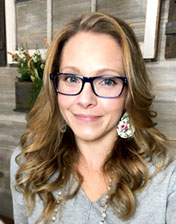 Jacqueline Graham was born and raised in Massachusetts. Growing up, she was very involved in her church and children's/youth ministries. God brought many opportunities her way and she used each one as a chance to learn, improve and grow. She was trained classically in violin, voice, and dance from age 5-23.
In 2001, at the age of 19, she was managing the office of a multi-million dollar jewelry branch, when she met and married her husband Jeff, in 2002. 2005 brought a new adventure as a new mom and a small business owner. In 2007, God called them to Easley, South Carolina, where they began attending New Image Church. Jacqueline and Jeff have two children, Sammy and Lily.
Jacqueline has been a behind-the-scenes volunteer and involved in many areas of ministry including outreach, missions, music, arts, children, youth, and administration. She has lead and trained a variety of ages over the years. It is her desire to serve in any way God will use her.
In 2014, she heard God loudly calling her into ministry at New Image Church. She started working in the children's ministry and in 2018, God called her and Jeff to the youth ministry. They currently lead the Middle School Youth Group. She accepted the call to Church Administrator in June 2020. Her passion is to help bring God's vision for New Image Church into fulfillment through unity, love, and excellence.
Britney Sease, Children's Director
Britney Sease is a native from Simpsonville, South Carolina. She graduated from Southern Wesleyan with her Bachelors of Science degree in 2009. She received her Masters of Arts in Professional Mental Health Counseling in 2013, and also received her license as a Licensed Professional Mental Health counselor in 2018.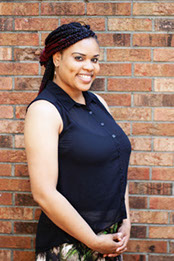 Britney has served in many areas of ministry since she was a young girl, serving on the usher board, youth choir, dance ministry, and wherever there was a need. Britney has also taught children's church and worked with children for many years. When the doors of the church are open, Britney tries her best to be there.
She has been a member of New Image Church since January 2017, where she has served and taught in the children's class. Britney founded a mentor program at New Image Church in the beginning of 2020, to help children and adolescence express and communicate in a healthy manner. Britney accepted the calling to lead and become the Children's Pastor in June 2020. Her main focus is to be a Godly example for the children because they are our next generation.
Britney does not have any children that she has birthed, but she has a lot of children that she loves unconditionally.
Nicole Dillard, Nursery Director
Nicole Dillard was born and raised in Easley, South Carolina. She graduated Pickens High School in 2006 and began her career as a cosmetologist. She met her husband Travis and was married in 2010. They have three children together, Mason, Grayson, and Kinleigh.
After becoming a mother she found her passion of photography and started her business, Nicole Dillard Photography in 2015.
She became a member of New Image Church in 2001. She was a part of the youth group, and participated in many competitions for drama and singing at a regional and National level. As an adult she joined the praise team and enjoys helping to set the atmosphere with praise and worship.
Aside from praise team, she began volunteering to help with events, became part of the marketing and design team, helping with photography needs at the church and became a nursery volunteer. It is there that she fell in love with the nursery and knew it was something she wanted to be a part of long term.
As the Nursery Coordinator she looks forward to making a loving, safe environment for your babies. The feeling of seeing them love going to class every Sunday and Wednesday is such an amazing feeling! She feels that God's love can be shown to everyone and it begins with the babies.