Jacqueline Graham, Administrator
Jacqueline Graham was born and raised in Massachusetts. Growing up, she was very involved in her church and children's/youth ministries. God brought many opportunities her way and she used each one as a chance to learn, improve and grow. She was trained classically in violin, voice, and dance from age 5-23.
In 2001, at the age of 19, she was managing the office of a multi-million dollar jewelry branch, when she met and married her husband Jeff, in 2002. 2005 brought a new adventure as a new mom and a small business owner. In 2007, God called them to Easley, South Carolina, where they began attending New Image Church. Jacqueline and Jeff have two children, Sammy and Lily.
Jacqueline has been a behind-the-scenes volunteer and involved in many areas of ministry including outreach, missions, music, arts, children, youth, and administration. She has lead and trained a variety of ages over the years. It is her desire to serve in any way God will use her.
In 2014, she heard God loudly calling her into ministry at New Image Church. She started working in the children's ministry and in 2018, God called her and Jeff to the youth ministry. They currently lead the Middle School Youth Group. She accepted the call to Church Administrator in June 2020. Her passion is to help bring God's vision for New Image Church into fulfillment through unity, love, and excellence.
Britney Sease, Children's Director
Britney Sease is a native from Simpsonville, South Carolina. She graduated from Southern Wesleyan with her Bachelors of Science degree in 2009. She received her Masters of Arts in Professional Mental Health Counseling in 2013, and also received her license as a Licensed Professional Mental Health counselor in 2018.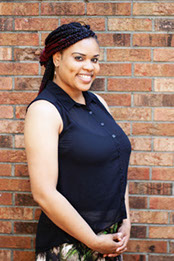 Britney has served in many areas of ministry since she was a young girl, serving on the usher board, youth choir, dance ministry, and wherever there was a need. Britney has also taught children's church and worked with children for many years. When the doors of the church are open, Britney tries her best to be there.
She has been a member of New Image Church since January 2017, where she has served and taught in the children's class. Britney founded a mentor program at New Image Church in the beginning of 2020, to help children and adolescence express and communicate in a healthy manner. Britney accepted the calling to lead and become the Children's Pastor in June 2020. Her main focus is to be a Godly example for the children because they are our next generation.
Britney does not have any children that she has birthed, but she has a lot of children that she loves unconditionally.
Student Ministry Pastors:
Derrick & Niki Alexander
Derrick and Niki Alexander are the Student Ministry Pastors of New Image Church. Niki has attended New Image Church since 1998. Derrick started attending NIC in 2005. Both have been involved with various student ministries, from nursery to young adult.
Derrick and Niki married in 2007 and now have two beautiful girls, Madison and Olivia.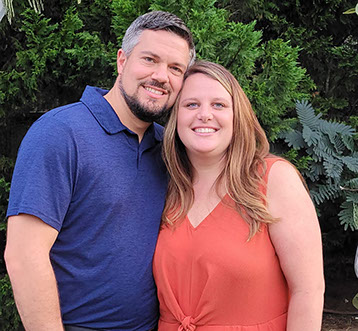 Derrick and Niki have a great passion for serving as the Student Ministry Pastors as they know the importance of a child finding their identity in Christ and how important it is to their future that they know who Jesus is and what He has done for them.
"Children and student ministry is so important, not only for the child, but for the whole family," Derrick explained. "As a child my aunt took me and my sister to church and we would come home to tell my parents all about this man named Jesus. Eventually my parents, on the brink of a divorce, came to church and they got saved. They have been in church since and played a vital role in who I am today (and they are still happily married)."
"It's important to make learning about Jesus fun but also effective and really show them Jesus on a level they understand. It's amazing to watch a child go from nursery-age to adulthood and see them grow into who God has made them."